We are an energy firm committed to excellence and dedicated to outstanding service. Let us assist with all of your project and asset management needs.
We are Leaders in the Oil & Gas Industry
We assist companies small and large complete every part of the Oil & Gas development process. We are an integrated team of trustworthy, hard–working experts who will help you succeed. If you're looking for a high–performance team with proven success, look no further!
Individual Operators
Global Energy is ready to assist you with all of your projects. From start to finish, we can assist with new or existing projects. Our service is second–to–none and, using the latest technology, our team is at your fingertips.

Your Personal Land Concierge Team
Let us be your personal Land Concierge Team: call, text, or email our team 24/7 to get answers to your questions with our personal, expert support. Our team is in the field daily, and we have unprecedented landowner retention, with relationships built on proven performance, trust, and integrity.

Full Service Land Development
When you need a partner to help you move forward it's crucial they are going to work for your best interests and get you the highest return on your investment. We take care of the entire process of land development management. Wether it be lease extension notifications to abstracting for your next well, our team is always there working for you.
We have extensive knowledge and experience to bring your land department online. Say goodbye to disorganized files, cumbersome processes and piles of paper. We'll bring you online with a completely digitized, virtual management system available 24/7 to speed your workflow.
Corporations
Whether you are a Private Equity Firm, Capital Fund, or an Oil & Gas Corporation, we keep costs low by streamlining administrative processes, allowing you to scale quickly and efficiently. Our technology–driven approach to documentation, leasing and acquisition is specifically designed to better accomplish the goals and needs you have at hand. Partner with us to drastically improve ROI.

Operational Efficiency
No need to hire employees when we have a large team of landman, operational contractors and post–production contractors to find you the most lucrative development opportunities.  Our team is in the field ready to work for you, today.

Prospect Development
Whether you need 100 acres or 50,000, we get leases signed and production analyzed with unparalleled speed and accuracy. We keep you informed with real–time data on project progress through our state–of–the–art Project Data Management Portal.
Project & Land Data Management
Our project portal tracks every step of the development process. See up to the minute cost and profit data, as well as project status, real-time GIS and mapping data, and projected completion dates in real-time.
Global Energy has the most comprehensive database of County Courthouse Data ever assembled. We've put our resources to use for our clients for decades. Our digitized courthouse data contains virtual courthouses from every major and minor producing area in the country. 
Global also has current leasehold and production maps for the major basins to just a simple township in producing areas, so if you'd like to put together a project, give us a call, we can help you succeed.
Login to Global Energy's Database
The energy industry's most precise data program offering up to the minute statistics from anywhere in the world.
Operations
Every successful project needs on–going support to maintain profitability. We provide daily service and operational maintenance on projects large and small, keeping your investment running smoothly. Let us show you how we can maintain your operations, bringing you peace of mind.
Legal Services
We have a vast network of legal professionals and firms throughout the United States to efficiently bring resolution to your legal needs, whether as a lessor or to the most complicated corporate merger, we have you covered!
We Simplify Asset Management
Global brings cutting–edge technology and skills to management of your mineral assets. We understand keeping up with the requirements for managing revenue–producing assets can be challenging. We are committed to excellence and dedicated to outstanding service, taking the burden of management off your shoulders. We can manage assets large and small, as well as negotiate contracts and leases.
We'll Manage Your Mineral Assets
We know the process of managing and maintaining mineral assets can be a big task. We'll clarify the process and use technology to show you project progress and your profits every day. Our online system is available 24/7/365 with current data, keeping you informed of your asset performance.
Your Personal Asset Concierge
Let us be your personal Asset Concierge: call, text, or email our team 24/7 to get answers to your questions and personal, expert support. Our team has decades of experience managing assets because our clients trust us to get the job done. With the highest standards of professionalism, integrity, and dedication, we are committed to your success.
Mineral Asset Management
Non-Operating Working Interests (NON-OPWI)
Overriding Royalties (ORRI)
Royalty Interest (RI)
Mineral Rights

 
Contracts, Negotiation, and Leasing
When you need a partner to help you move forward it's crucial they are going to work for your best interests and get you the highest return on your investment. We have been helping people just like you for decades, negotiating contracts and leasing for the best possible outcomes. Let us assist you with the entire process of land development and mineral management!
Complete Forms
Help us keep you up–to–date with the latest information on the process of all of your current leases.
Lease Your Minerals
Global Energy Consultants, LLC actively pursues mineral and energy leasing opportunities. If you have open minerals that you would like to lease – or if you have an existing offer to lease your minerals that you would like evaluated – please inquire to lease below. We are eager for the opportunity to assist with your project!
Asset Management Login
The energy industry's most precise data program offering up to the minute statistics from anywhere in the world.
Global's Evolution in the Industry
Calvin and Agnes Meyer started in the Permian and Delaware basins, growing into the mid-continent and beyond, evolving Global Energy into the team of experts we are today. Our services have grown and expanded over the years as we've revolutionized the way our clients think about service, technology, and the processes we handle everyday. Calvin and Agnes have over 40 years of combined experience and lead our Global Energy team of which have over 100+ combined years of industry expertise. We're continually growing and learning new ways to assist our clients and grow our capabilities. 
Renewable Energy
Our commitment to the future of energy encompasses three main sources – Hydrogen, Solar, and Wind power. We are leading the way to new technologies and processes to make renewable energy assets a profitable and viable investment. Let us help you determine what options are available for you, we are eager to assist with your renewable development!
Hydrogen
Hydrogen is the most plentiful element in the known universe. The cleanest and most renewable form of energy has a massive future and we will be at the forefront of its development. If you are interested in partnering with us, please get in touch, we'd love to work together!  
Solar
Costs are declining and efficiency is increasing around every aspect of solar energy production. Let us help you develop this renewable asset, providing steady production for decades to come. Investment opportunities are everywhere, let's discuss your ideas!
Wind
Wind power technology continues to improve and fewer turbines are necessary to create greater amounts of energy, increasing cost effectiveness to generate higher returns. We have financial partners and resources to complete every project. Ask us how!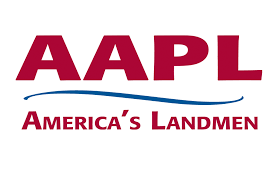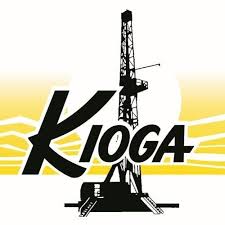 Contact Global Energy Consultants LLC
General Inquiries
If you have general questions, please fill out this form and one of our client advisors will get back to you as soon as they are available. 
Finance & Accounting
Please contact us directly with any questions for finance and accounting and one of our team members will get back to you promptly.
Operations & Production
Managers in operations and production look forward to discussing your particular needs, please feel free to inquire directly.
Central Uplift, Mississippian Lime, Hugoton
7461 E Rd. 260
Scott City, Kansas 67871
Cherokee and Forest City Basins
219 Chestnut
Mound City, Kansas 66056
Bakken, Red River
387 15th St. West, Suite #150
Dickinson, ND 58601
Permian/Delaware, Barnett Shale, Eagle Ford, Haynesville
1101 Dove Hollow Rd.
Granbury, Texas 76048
Woodford, Anadarko, Fayetteville, Stack & Scoop
7107 S. Yale Avenue, Suite 453
Tulsa, Oklahoma 74136